Home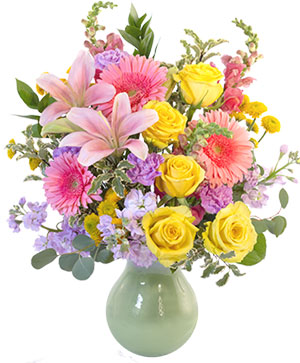 Colorful Array
Flower Arrangement
For the sophisticated, graceful loved one, Colorful Array is a dazzling bouquet brimming with roses, gerberas, and lilies. A feminine wash of pink, yellow, and lavender, this is one surprise they won't soon forget.
$60.00, $70.00, $80.00
Shown at $70.00
More Info
Thank you for choosing us for your floral needs. Our talented designers and helpful sales staff are her to insure your order is filled and delivered. If you have a special request give us a call. Please note that timed deliveries are a request but not guaranteed.